Our Services
Galaxy Metals meets the scrap metal recycling needs of all-size companies. When dealing with Galaxy Metals, you eliminate the middleman and maximize scrap revenues.
How Do I Know If I Need Galaxy Metal Services?
What is Metal Recycling?
Metal recycling is simply the process of taking waste metal, processing it, and creating new metal material. This recycled metal can be used to make metal products which can then be recycled once used or not needed. There are many advantages to recycling metal, including environmental benefits as well as energy savings.
How Do I Know if Galaxy Metal Is the Right Choice?
We understand that scrap metal recycling isn't something you think about every day. However, we do.
We offer drop-off, pick-up, and demolition processing services for both businesses and consumers. If you have large bulky items you need to be recycled, bring them to us. Our well-kept and well-organized recycling centers offer a smooth recycling experience. For larger jobs, we have all the equipment necessary. For example, we can supply any equipment necessary for the removal of your scrap material. Additionally, we can drop off open-top containers, van trailers, or roll-off boxes to collect when they are full. We can also send one of our fleet of trucks to your site to load your materials live.
Why Should I Trust Galaxy Metal?
At Galaxy Metals Recycling we pride ourselves on our honesty, integrity, and friendly customer service. Most importantly, we build solid business relationships that last. Although the economy and industry have changed dramatically, our people and our philosophy remain the same. Similarly, we never stop looking for newer and better ways to serve our customers. We want to improve your recycling experience and deliver top dollar for your materials. At the end of the day, isn't that the type of partner and recycling center you want working for you?
What Metals Do You Buy?
We handle all types of industrial and commercial non-ferrous and ferrous scrap metals, including, but not limited to: copper, brass, aluminum, steel, insulated wire, radiators, nickel, stainless steel, alloys, iron, lead, and exotic metals.
About Galaxy Metals
Quality Assurance
Galaxy Metals is committed to providing the highest quality service at the best price for those interested in buying raw material, while congruently paying the fairest price for those looking to sell their scrap metals.
The quality assurance and control standards Galaxy Metals follows allow it to sell its finished product to mills and other types of end-users. The company's flexibility to the needs of its diverse customer base results in producing a substantial volume of the highest quality raw materials and make it capable of contending with all major competitors with respect to pricing and service.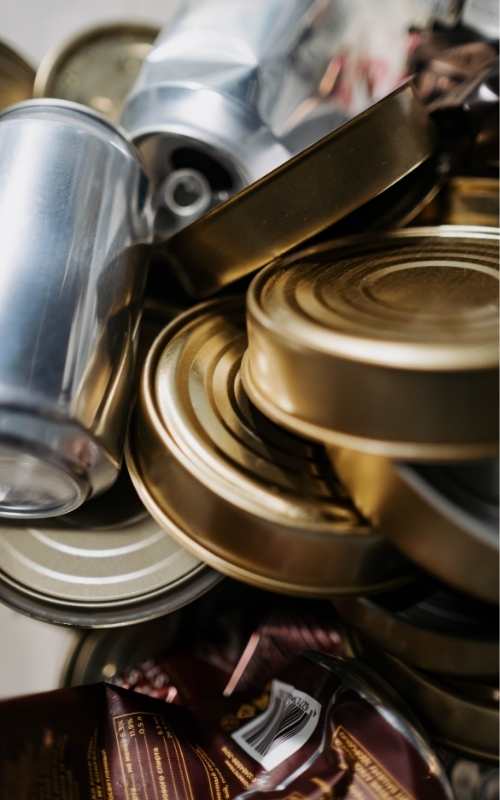 "Super fast response to my emails and friendly service. Would do business again in a heartbeat!"
We have a big facility and have been dealing with Galaxy for over 10 years. There has never been an issue with payments or services. We have developed a wonderful relationship.
I sent galaxy metals a picture of my copper gutters and they responded back to me very quickly with a price and even an estimated weight. I brought them in the next day as their price was very competitive. Super happy with the service and definitely recommend for anyone
Monday 8AM–6PM
Tuesday 8AM–6PM
Wednesday 8AM–6PM
Thursday 8AM–6PM
Friday 8AM–6PM
Saturday 8AM–6PM
Sunday 8AM–6PM